Bob has been an instrumental and driving force for over $1 billion worth of successful glazing projects in his career. All sizes and types of glass projects have been completed on time and at a high level of product performance. The Ventana team has successfully sold and completed over $220 million in glazing contracts since 2014. Over 24 projects total, including the prominent corporate headquarters for Zurich Insurance and McDonald's. In addition, Ventana has completed multiple healthcare projects for Washington University, Cook County Hospital and a pharmaceutical research facility for Pfizer
Ventana's backlog remains strong with projects. We have been the quality and value choice for owners, architects, consultants, and general contractors. We do what we say and we do it right and always on time.
Selected Project Experience
The Kellogg School of Management at Northwestern University
Evanston, Illinois
Ventana has been hired to supply and install 160,000 SF of curtainwall for this 415,000 SF building. The design includes a thermally and acoustically advanced unitized curtain wall that features thermally broken framing, triple insulated glass, sound deadening material within the system, and integrates custom designed glass fins outboard of the wall to reduce heat gain and glare into the building. The framing system is a custom, belt and suspenders double stack joint, which has offers enhanced acoustical properties to keep exterior sound from the interior of the space, as well offering better air and water resistance. This design also features 8-foot by 12-foot oversized insulated pieces of glass for maximum transparency. This $20 million project also featured "jumbo" glass sizes and structural steel backup members.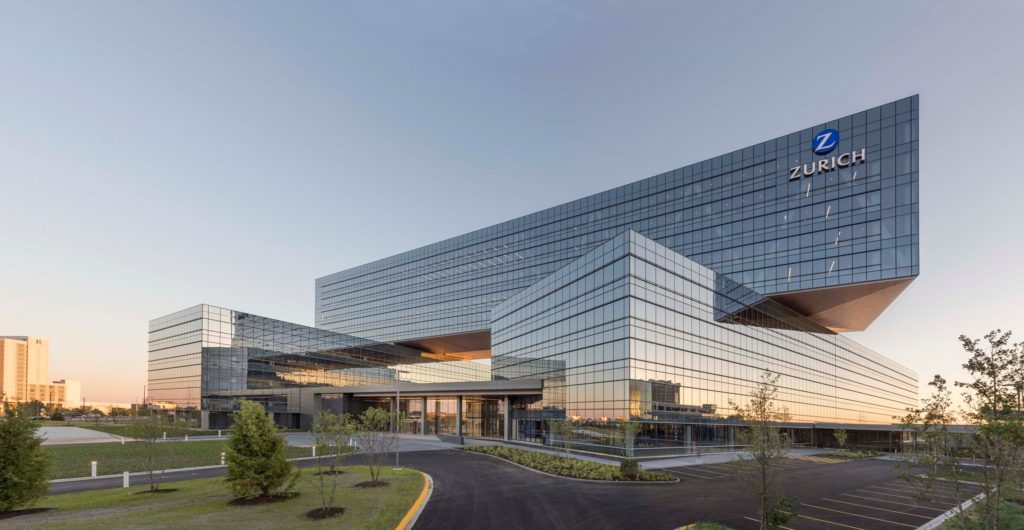 Zurich North American Headquarters
Schaumburg, Illinois
Ventana has been hired to supply and install 250,000 SF of custom designed unitized curtain wall for this project, utilizing a design-assist delivery method. The design incorporates an environmentally friendly light strategy that uses aluminum shading. The project value is over $30 million and features acoustically enhanced glass for better interior work environments, continuous custom extruded sunshades that limits heat gain,a ventilated "double wall" lobby façade, and a structurally glazed fin wall lobby entrance system.
Two Alliance Center
Atlanta, Georgia
This $18 M, 200,000 SF project included the furnish and installation of a custom, unitized curtain wall system, including prominent full-height glass "sail" protruding through the middle of the wall system.Two Alliance Center is ideally located in the Buckhead Business District of Atlanta. This development includes the 20-story One Alliance Center and the 24-story Two Alliance Center – together totaling over 1,000,000 SF of class A office space. Discretely sited parking structures offer approximately 1,800 parking spaces and blend into the surroundings while helping to define an active urban park setting in the heart of Buckhead. Two Alliance Center is LEED Gold Certified and is the first Buckhead office building to achieve this distinction.